As opposed to inline sources known as references, the items in these standalone lists are not linked to the content. The point in using this extra feature is to get templates supported, and to have collapsed lists expandable on click.
Consistently with being standalone, this feature has no switch to turn it on. A reference list exists when it has been configured in a particular instance, using the "Reference list" block: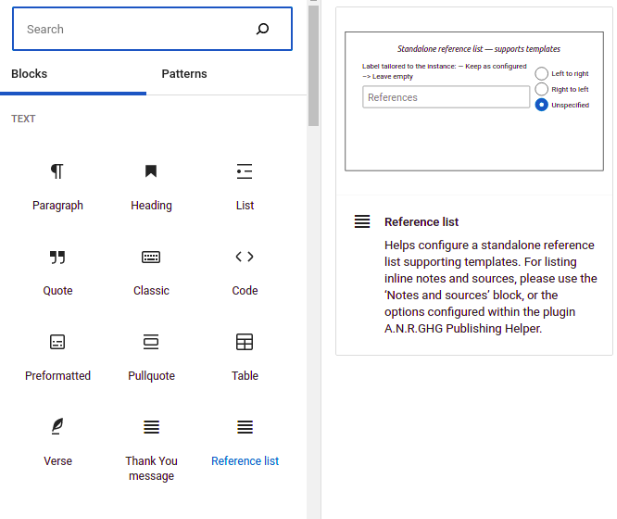 An example of the fully verbose block with references filled in: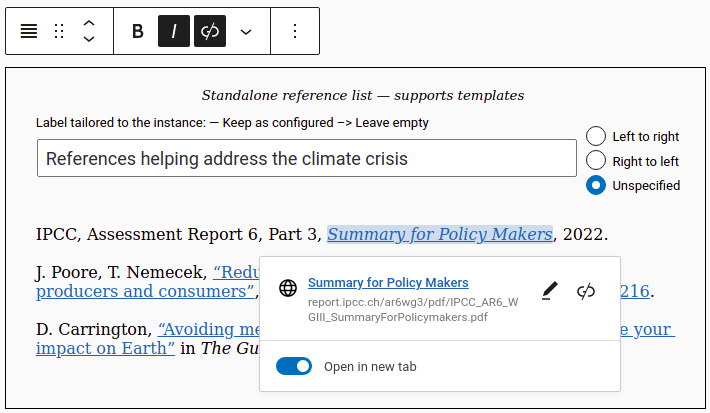 The block also has an input field helping tailor the list label to the instance.
The block has three levels of verbosity: Above it is with all its user interface elements; below, with text input fields only:
In the following option, most elements are in the inspector side pane instead: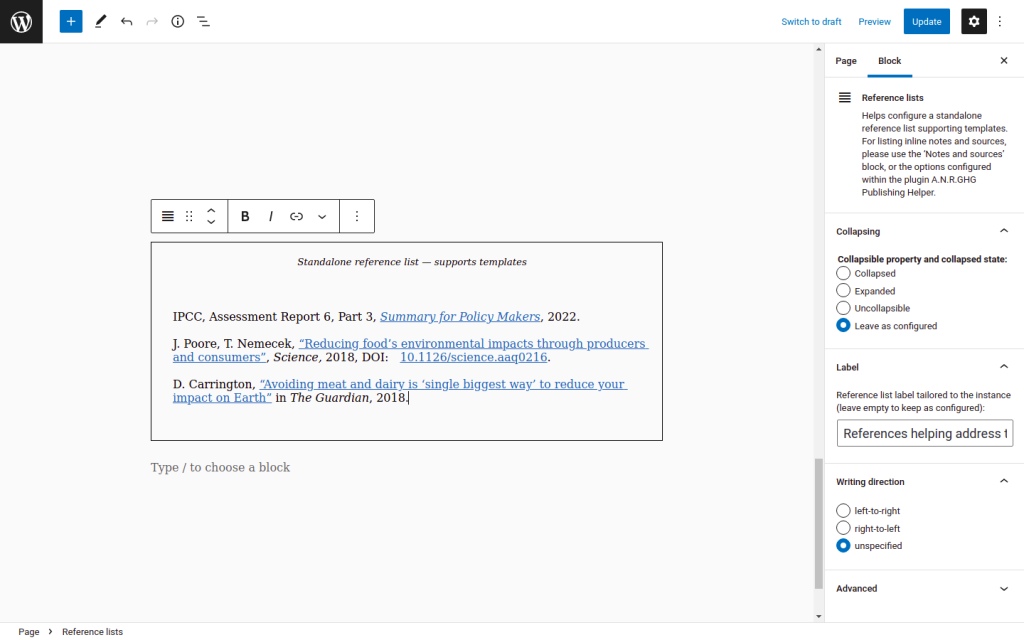 References are separated by one or two line breaks as inserted on hitting Enter in the rich text input area of the block.
Reference lists support templates: All items can be written up in the Template editor, and the block may then be filled with a list of names.
This block can be used in posts and pages but not in the sidebars or other widget areas.
The following is the list of citations configured as shown in the screenshots above, about addressing the climate crisis. These references are also linked from the anrghg.sunsite.fr root domain home page.